2015 the newest

LED grow lights

published---apotop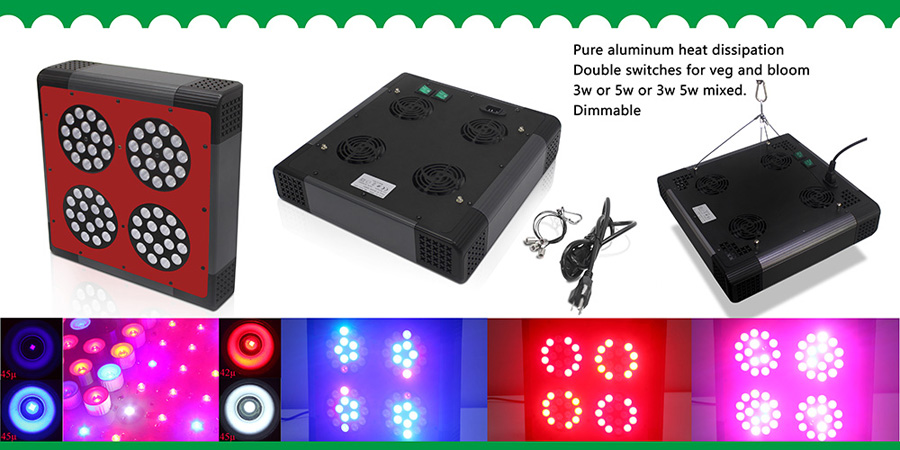 Double switches for veg and bloom.
Aluminum shell and Pure aluminum heat dissipation.
As we know,different plants have different needs, such as lettuce is red / Blue 4:1, strawberry 5:1, general 8:1,
And red blue light for vegetables, red light for flowers. After the application of LED, the plant lamp is suitable for
plant growth, flowering and results. General indoor plants flowers, because of the lack of natural light note with
time growing more and more poor, and through using plant required spectra of plant light LED irradiation, not
only can promote the growth, but also to extend the flowering period, improve the quality of flowers. And the
application of this highly efficient light source system to the greenhouse, facilities, and agricultural production,
on the one hand can solve the lack of sunshine lead to decline in tomato, cucumber, greenhouse vegetables
taste defects, on the other hand can also make winter greenhouse eggplant fruit vegetables in advance to
before and after the listing of the Spring Festival, so as to achieve the purpose of season cultivation.
Our apotop plant lights just to meet these needs.What are you waiting for ?
Quick navigation: